Top Tips on Choosing an Area to Live
fjpinvestment
There are many factors involved in looking for a new home, ranging from the type and size of property that will suit your needs and importantly, choosing an area to live. Giving a lot of thought to the area will help reduce the likelihood of mistakes being made and having the financial headache to move again, let alone the time and stress in involved, too.
Some will have specific criteria they are looking for when choosing an area to live in, and others will only have a vague idea, perhaps leaving it down to word of mouth and recommendations, which is highly subjective, of course.
Choosing an area close to where you already live is likely less of a problem as you will already have an idea of what to expect. However, if you are planning to move a considerable distance, perhaps even to the other end of the country, then things are very different. Each area has its own distinct local economy, customs, and culture. These, too, change over time; indeed, the town I grew up in is no longer the same town I live in today.
Affordability
At the top of the list is choosing an area where you can afford the type of property that you want to live in. This is something that you can only decide on once you have calculated and set your budget. Once you have determined how much you can borrow, your expected living costs and the budget are set. Stick to it. Don't' be tempted by borrowing more than your safety mark is set at. Interest rates fluctuate and costs go up, as we can see in recent times with the rising cost of energy, for example.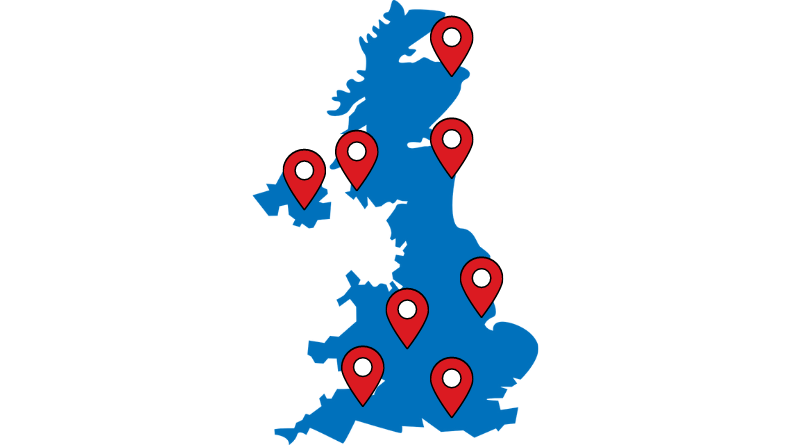 Rural areas are typically cheaper to buy than more urban areas, and the North tends to be cheaper to buy compared to the South, and of course, London is the most expensive place of all.
Property type
When it comes to the type of property to choose from, there's plenty of choice to suit all tastes, budgets, and requirements. New builds, older properties, and everything else in between. A house under renovation may be a good option for those who want to spend less money on a home but enjoy a challenge.
Considerations include the number of bedrooms required; this includes any anticipated new additions to the family. Are you ok with a shared front door, such as found with conversion flats, or must you have your own door? Flats in popular areas can cost more than houses in less popular areas.
When the budget is established and the type of property is firmly in mind, it's time to start browsing property websites in your area of interest to see if there are any matches for your property choice and price range.
If looking to buy as a buy-to-let property investment, then the type of property can be based on the expected demand for that area, such as student accommodation for a university town etc.
Choosing the area
There are numerous factors to consider when choosing an area, and it's likely that you will have personal reasons that are unique to you and your circumstances.
Are you looking for a lively and vibrant area, or somewhere quieter and more peaceful?
Are you thinking of a rural or urban area? Will a family with young children find a rural area too secluded from their friends?
Do the shops need to be within walking distance for you, or is a car or bus journey ok?
Does the village you are looking at have the shops and services that you will need, like a post office or barbershop?
What will be the commute time to work? How far away will it be from family and friends that you like to see regularly, or perhaps elderly parents that you may have to reach quickly?
If you have children, then sports clubs and activities are likely to be important to them.
What is the crime rate in the area? Has it got worse over the past two years?
What are the local transport links like?
Is the area within my budget to live in, such as council tax rates?
Employment Opportunities
If you are moving due to work commitments, then local employment opportunities aren't such an issue. Alternatively, the pandemic has meant that many more people are working remotely, which is also allowing more freedom to choose their preferred area.
For those that must factor in local employment opportunities, there's a lot to think about. Career-minded people may want access to a larger pool of opportunities in a particular niche. If you remain in your current job, how stable is it and how likely are you going to have to find work soon?
Get a feel for the area
Moving to a new area is a big commitment, so getting a feel for the area first might be a good idea. There are several ways that this can be achieved. For example, make day trips to the area and visit the local shops and parks. Does it suit you if there are loads of kids playing in the streets or local parks? What can you learn from reading the local paper, like development plans, etc.?
If you are new to village life or rural communities, why not try renting in the area first to see how you and your family take to it? As an alternative, hire a short stay holiday let for a week and immerse yourself in the local culture to get a taste of things.
ARE YOU READY TO START INVESTING?
Subscribe to our mailing list now for exclusive deals, investment guides and the latest information from the property market.