How do Student Accommodation Investments actually work?
fjpinvestment
The UK property market is somewhat saturated and with that the student accommodation investment market is soaring in popularity offering traditional property values with a modern twist… we are of course talking about student accommodation.
If you have ever experienced student housing 20 or so years ago you will know it is a far cry from the offer today. Typically students are expected to rough it living on Pot Noodles and studying into the early hours of the morning, but while the students of today will still be very much into the party lifestyle that comes with being a student in the U.K they now expect more comfort from their accommodation.
Making way for property investors who are realising that this sector of the property market is able to pay better returns than standard buy-to-let investing. Student accommodation investments make up the fastest growth asset class today from the property sector.
The Figures are Positive
While the market for Student Accommodation will have taken a hit from the pandemic, it is unlikely for the market to be suppressed on a permanent basis. If anything, when the time is right and students are back, we may even see a surge of interest in studies due to the shortening employment opportunities. All in all, the market is resilient and the UK has a great product to offer the world. An education from a prestigious UK university is very much the gold standard and that is where the value in the proposition remains.
With a record number of students entering our universities and more so with students travelling from different parts of the U.K and even from abroad to their placements. When parents consider sending their son's and daughter's to University they must now factor in the cost of housing them.
An investor, from anywhere in the world will purchase a property which is for the purpose of housing students. The student will pay a premium for living in the property just like your typical buy to let property investment. The student property market has absolutely exploded and there are ample opportunities for investors to make real gains in this segment of the property market.
Most Universities have on-site student housing but in comparison to the private market it just does not begin to compare.
Take for example this photo below taken from the student accommodation provided by Brunel University……..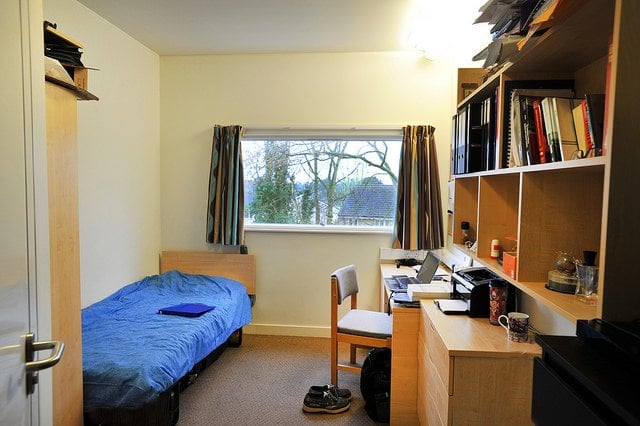 Nothing wrong? No not really… it does the job, and provides a comfortable environment for our young adults undertaking their studies.
But compare it to this?
You can see the difference right? And offer both options to a young adult and you can guess pretty easily which option is most favoured.
Of course our universities only have so much on-site accommodation and as such with the record number of attendees the private sector has been able to come in and help fill the gap.
FJP Investment is currently looking at several options for our clients, student accommodation investments are here to stay and already a big part of our clients portfolio.
If interested in finding out more about the UK's fastest growing property investment asset class, read more about the investment options we currently have available here.
ARE YOU READY TO START INVESTING?

Subscribe to our mailing list now for exclusive deals, investment guides and the latest information from the property market.